As a parent, you want the best for your kids and that includes everything from food to medical care to shampoo. The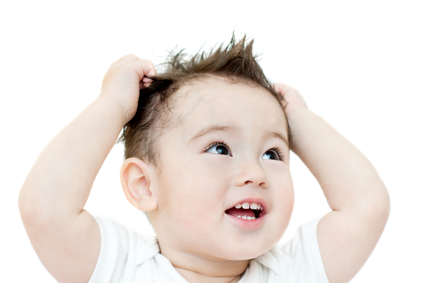 ideal shampoo will be gentle on your children's hair and scalp and will help encourage them to develop good bathing habits. If you pick the best shampoo for kids, they may even look forward to bath time and using this hair cleanser. As your kids get older, they can start using the same shampoo as you do, but younger children should generally stick to children's shampoos since they tend to be gentler. If you don't know where to start in your search for your child's shampoo, consider these tips and products.
Comparison Chart of Top Best Shampoo For Kids
The Absolute Best Shampoo For Kids On The Market – An Independent Review

After figuring out which considerations are the most important for you and your child, it is time to look at the best one to figure out which one you will want to buy. Any of the following products will get the job done in a safe manner.
#7 – JASON Kids Only Daily Detangling Shampoo
Although this product is called "Kids Only," adults can use it as well. It is simply designed to be gentle enough for kids to enjoy. It helps you clean your child's hair and make it free from tangles without having to use a conditioner. It has not been tested on animals and doesn't contain harmful ingredients like sodium lauryl and laureth sulfates, parabens, artificial colors, petrolatum, or phthalates. Instead, it relies on natural and organic ingredients like aloe vera, lavender, and sunflower extracts. There is also an accompanying conditioner that you can use on your child's hair if they need extra hydration.
#6 – L'Oreal Kids Strawberry Smoothie 2-In-1 Shampoo For Extra Softness
L'Oreal is known for creating kid-friendly shampoos in fun containers, like this strawberry scented one. There are also several other variations available, but this is the most popular scent. The 2-in-1 formula will cleanse your child's hair gently before washing out easily and leaving his hair smooth and extra shiny. It has been tested by ophthalmologists to be tear-free and works on all types of hair; it even works well on curly and kinky hair. To save money, you can even buy a multi-pack of the shampoo and never worry about running out.
#5 – Suave Kids 3 In 1 Shampoo + Conditioner + Body Wash, Raspberry
This shampoo is available in several scents, including raspberry and is therefore one of the best ones in our list. It is one of the three in one products on the market that shampoos, conditions, and works as a body wash. This way, you only need to keep one bottle on hand for all of your child's bath needs. The formula is hypoallergenic and tear free. It is also incredibly affordable
#4 – Fresh Monster 2-In-1 Kids Shampoo And Conditioner
This product is actually available in a choice of three scents: coconut, watermelon, or without fragrance so you can choose the one your child will like best. Regardless of the fragrance, this shampoo is free from toxins and is both a shampoo and conditioner so you don't have to worry about using two different products. It is plant-based and doesn't contain parabens, dyes, gluten, soy, synthetic fragrances, dyes, or phthalates. It is even certified to be cruelty-free by PETA. The pump dispenser makes it easy to use and can be closed again so you can twist it shut when not in use or for travel. The monster design makes bath time fun for your children.
#3 – Aveeno Baby Wash And Shampoo
Those who have younger children, including babies and infants, will appreciate the gentle formula of this Aveeno product. It can be used as a shampoo as well as body wash and is recommended by pediatricians. The product is tear-free and will gently cleanse the entire body and scalp. It has a light, pleasant scent that your baby will like and the formula is natural and oat based. Because the formula is hypoallergenic and soap-free, you don't have to worry about it drying out your child's skin. This product is gentle enough to be used on newborns or babies that have sensitive skin.
#2 – SheaMoisture Mango & Carrot Kids Extra-Nourishing Shampoo
Parents who want some extra moisturizing in their child's shampoo will love this product from Shea Moisture. It is ideal for children with dry or coarse hair, although anyone can use it. It works to gently detangle and cleanse your child's hair, protect it from breakage, nourish the hair, and strengthen the individual strands. It includes natural ingredients like mango, carrot, and orange blossom extract to cleanse the hair and provide a pleasant scent free from artificial fragrances.
#1 – Burt's Bees Baby Bee Shampoo And Wash, Calming
Buy Now
Those who appreciate natural products from Burt's Bees will appreciate their baby shampoo and wash. As the name implies, it is a two in one product that can be used as shampoo and body wash and is designed to be gentle on sensitive baby skin. It also has a subtle aroma of vanilla and lavender which will relax your baby. Pediatricians confirm that this product is tear-free. It is also free from SLS, petrolatum, phthalates, and parabens.
What To Look For In Shampoo For Kids
Shampoo for kids will be gentle yet provide a thorough clean, but there are also several other important requirements to consider. Think about which of the following are most important to you so you can make an informed decision.
The first thing to think about when looking for the shampoo for kids is the age of your child. Strongly consider a baby shampoo until your child is about three or maybe even four years old. These will be gentler, reducing the risk of eye injury or skin irritation.
Depending on the age of your child, you will definitely want to opt for a formula that doesn't irritate the eyes when it accidentally comes into contact. Look for a product that is labeled as "tear-free" or "gentle on the eyes." You should still avoid it getting in your kid's eyes, but choosing one of these products can reduce the side effects if it happens.
Shampoo And Soap Combo Or Just Shampoo?
If you look at the available shampoos for kids, you will notice that many of the products, particularly those geared towards babies and infants, are designed to be soap as well as shampoo. Think about whether you prefer to have an all-in-one product to use with your child or you would rather have a separate shampoo and soap. Most parents of young children appreciate these all-in-one shampoos since you don't have to mess with multiple bottles during bath time.
Just like you do with your own shampoo, consider your child's hair type when looking for their shampoo. A child who has fine hair will need a very different shampoo than one who has coarse hair. Since not all children's shampoos are labeled by the hair type they are formulated for, you may need to read reviews or do a bit of trial and error to find the right one for your child. You can also follow the same general guidelines you would with your own shampoo. If your child has coarse, dry hair, shampoo for your kid should be moisturizing or hydrating. If he has fine, oily hair, look for one that fights grease, strengthens, or adds volume.
Natural hair will need a bit more careful consideration. It is more important to avoid sulfates in shampoos for children with natural hair and pH balance also becomes more important.
One of the most important factors in choosing shampoo for your children is whether they have any special conditions that require unique shampoo. If, for example, your kid has psoriasis or dandruff, you will want to select a product that focuses on treating those conditions. Some will also soothe itching or irritation related to these issues.
Many parents are concerned about toxins and chemicals in their products, including shampoos. Research on the ingredients in shampoos is still limited, but it doesn't hurt to opt for an herbal or organic shampoo for your child. That way, there is no chance of chemicals causing irritation or other issues. Keep in mind, however, that herbal and organic shampoos will be more expensive.
Research is still inconclusive about chemicals in shampoos, but some parents simply feel safer avoiding potential toxins. If you are one of these parents, then try to pick a shampoo without potassium sorbate, phenoxyethanol, PEG-80 sorbitan laurate, quaternium-15, cocamidopropyl betaine, triclosan, retinyl palimitate, or fragrances. Even sulfates, which are found in many shampoos, can dry out the hair and scalp.
If you know that your child has any allergies, you will obviously want to avoid a shampoo that contains ingredients he is allergic to. The best shampoo for kids with sensitive skin tends to be hypoallergenic since these won't cause as much irritation.
While adults are good at adjusting to the smell of nearly any shampoo, conditioner, or soap, children aren't as forgiving. Because of this, you may want to pay attention to the scent of the shampoo you choose, particularly if you struggle to get your child to enjoy bath time. Let your child help make the decision or think about whether they'd appreciate shampoo that smells like flowers, fruit, or one that is unscented.
Not all kids need to use conditioner on their hair, but it can help keep your child's hair under control, especially if it is dry or kinky. As the parent, you need to decide if you want a separate shampoo and conditioner or want to make life easier with a product that does both.
For parents who want to get their children more involved in bath time, you should choose the one that has a fun bottle that they enjoy. See if you can find shampoo with your child's favorite characters on it or just be sure to pick one with fun colors.
Don't forget to consider how large of a bottle you want to buy as well. Do you want your child to be able to hold the bottle themselves? If so, make sure you pick a smaller sized bottle or buy an extra bottle to transfer the shampoo into. Maybe you want a large bottle so your child can't pick it up and cause a mess. Essentially, you should think about whether you want your child to be able to hold the shampoo bottle.
The type of dispenser on the shampoo bottle is also important for some parents. A pump nozzle has the advantage of being very easy to use with one hand; you can hold your child upright with one hand and get the shampoo with the other. The problem, however, is that it is easier for your child to get shampoo out of a pump if you aren't watching than other bottle types. That being said, pump bottles also make it easier to control the amount of shampoo, perfect if you are teaching your little one to wash his own hair.
A squeeze bottle or one with a traditional nozzle is less likely to spill than a pump one, but you will probably need two hands to get the shampoo out, which can be challenging if you are bathing your child alone and they are still young.
Finally, consider whether your definition of the best shampoo for kids involves a product that is cruelty free. Do you need a vegan product that hasn't been tested on animals? If so, be sure to read the shampoo descriptions.
Conclusion
All that's left to do is choose one of the best shampoo for kids products mentioned above and start making bath time fun for your children. You should both be happy with any of the above products; you just need to select the one that appeals to you the most.